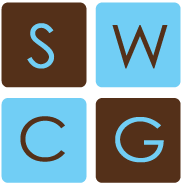 The Social Work Consulting Group
was established by a small group of social workers from Toronto's top hospitals and rehabilitation programs with the vision of providing the highest quality of care and support based upon their years of collective experience and expertise. Our social workers have made significant contributions in such leading trauma centres and neuro-rehabilitation facilities including St. Michael's Trauma Program, The Hospital for Sick Children's Trauma Program, Toronto Rehab's Neuro-rehabilitation Program, Bridgepoint Hospital's Neuro-rehabilitation Program, Holland Bloorview Kids Rehabilitation Hospital, Community Head Injury Resource Services (CHIRS), the Toronto Community Care Access Centre's Acquired Brain Injury Program, Sunnybrook Health Sciences Centre's Traumatic Brain Injury Clinic, Baycrest and the Centre for Addiction and Mental Health.
We also provide teleconferencing/video counselling to best suit you and your families' needs.